Limitless Labs a offers a range of digital pills, each designed to enhance various aspects of your life in just 15 minutes or less.
Client needed a bold look. We went with solid black bold typography and shapes matching the identity and complemented with blue accent.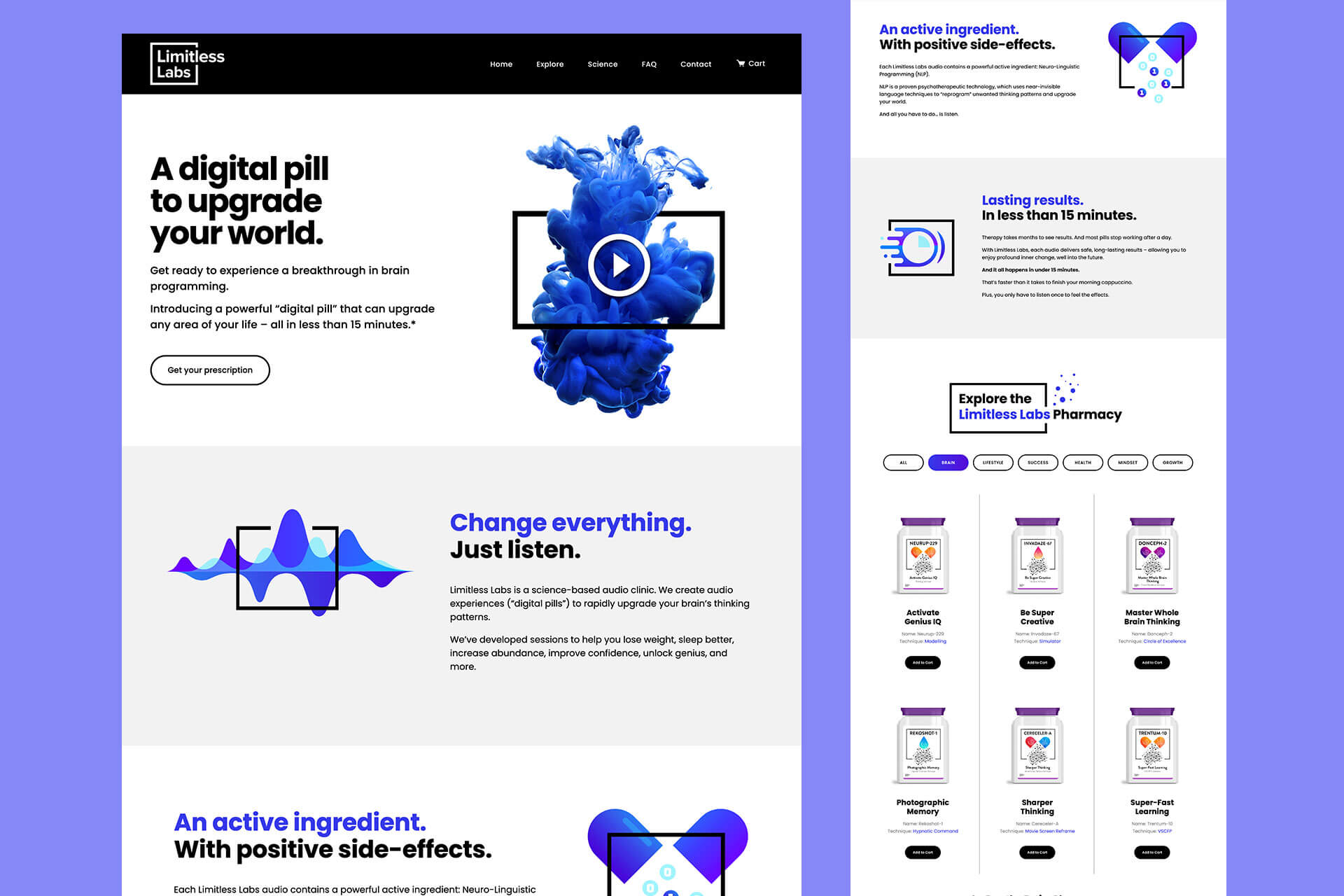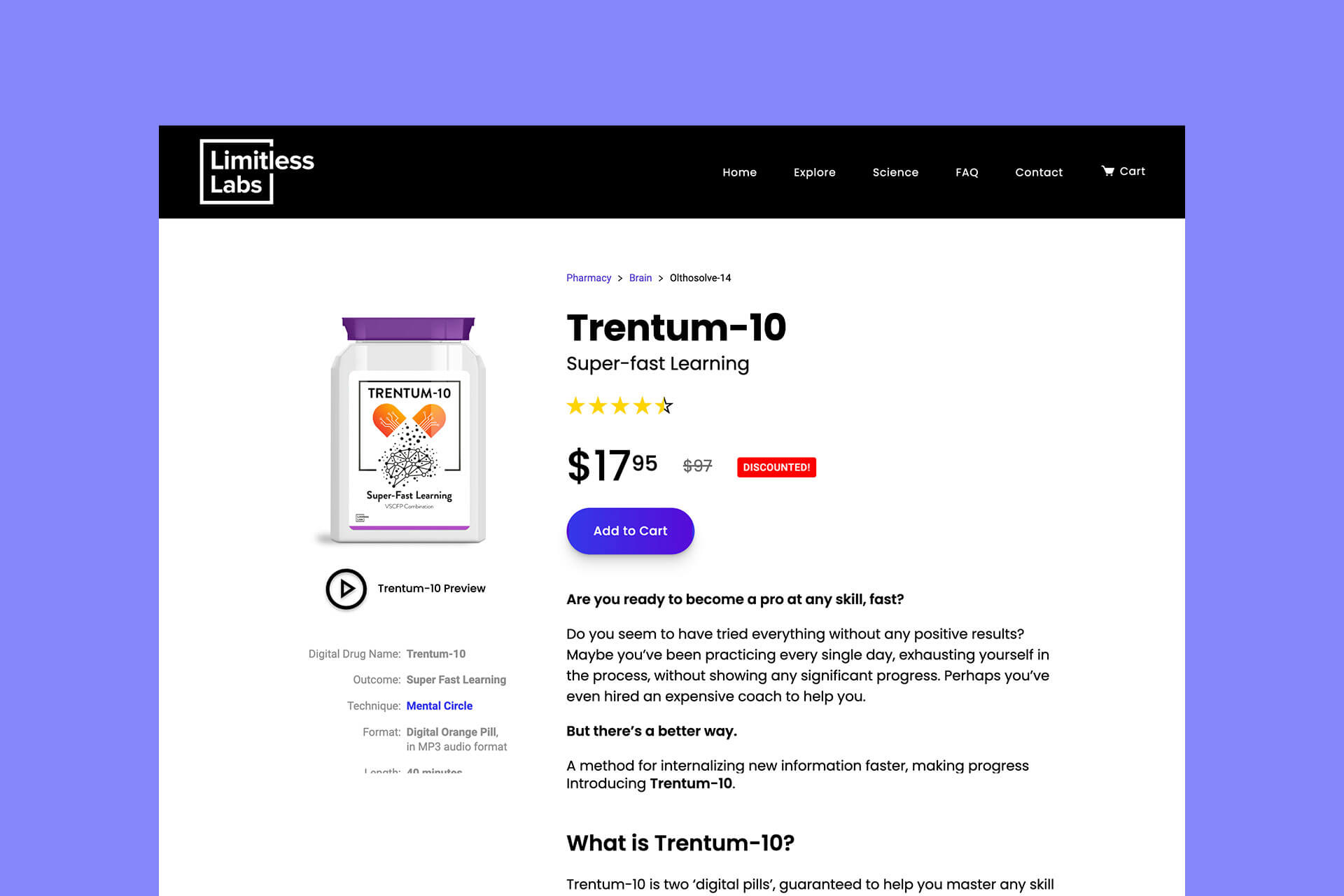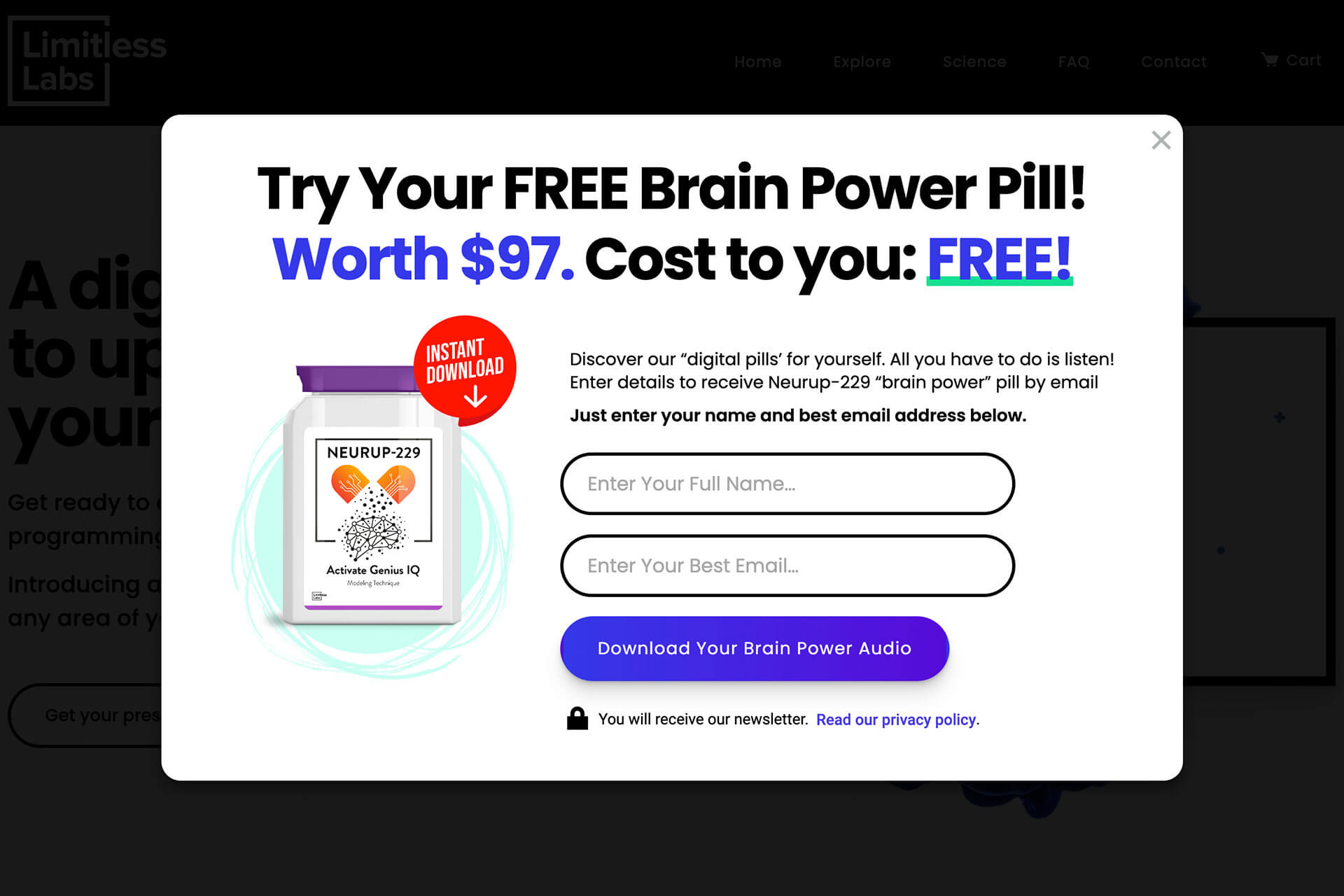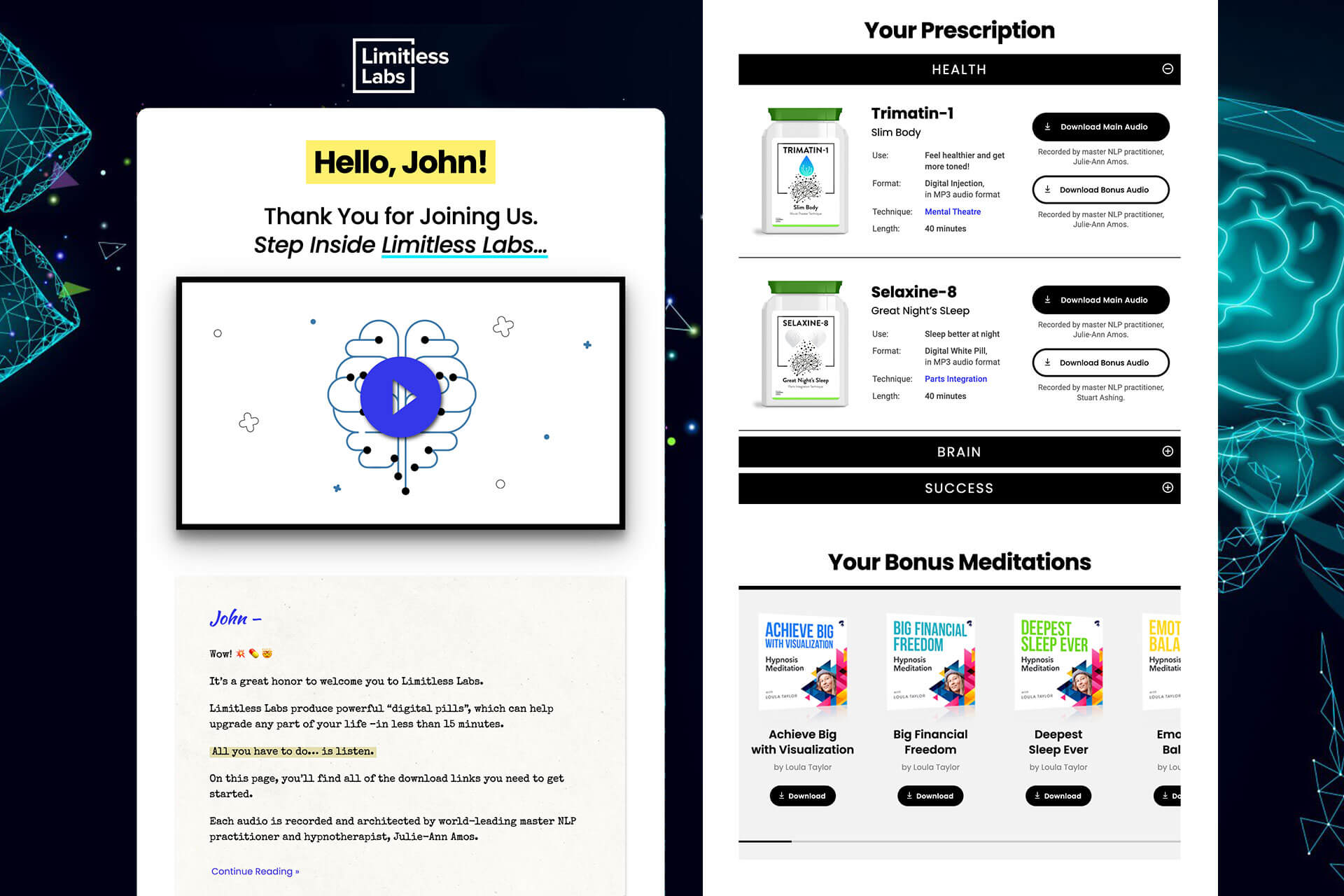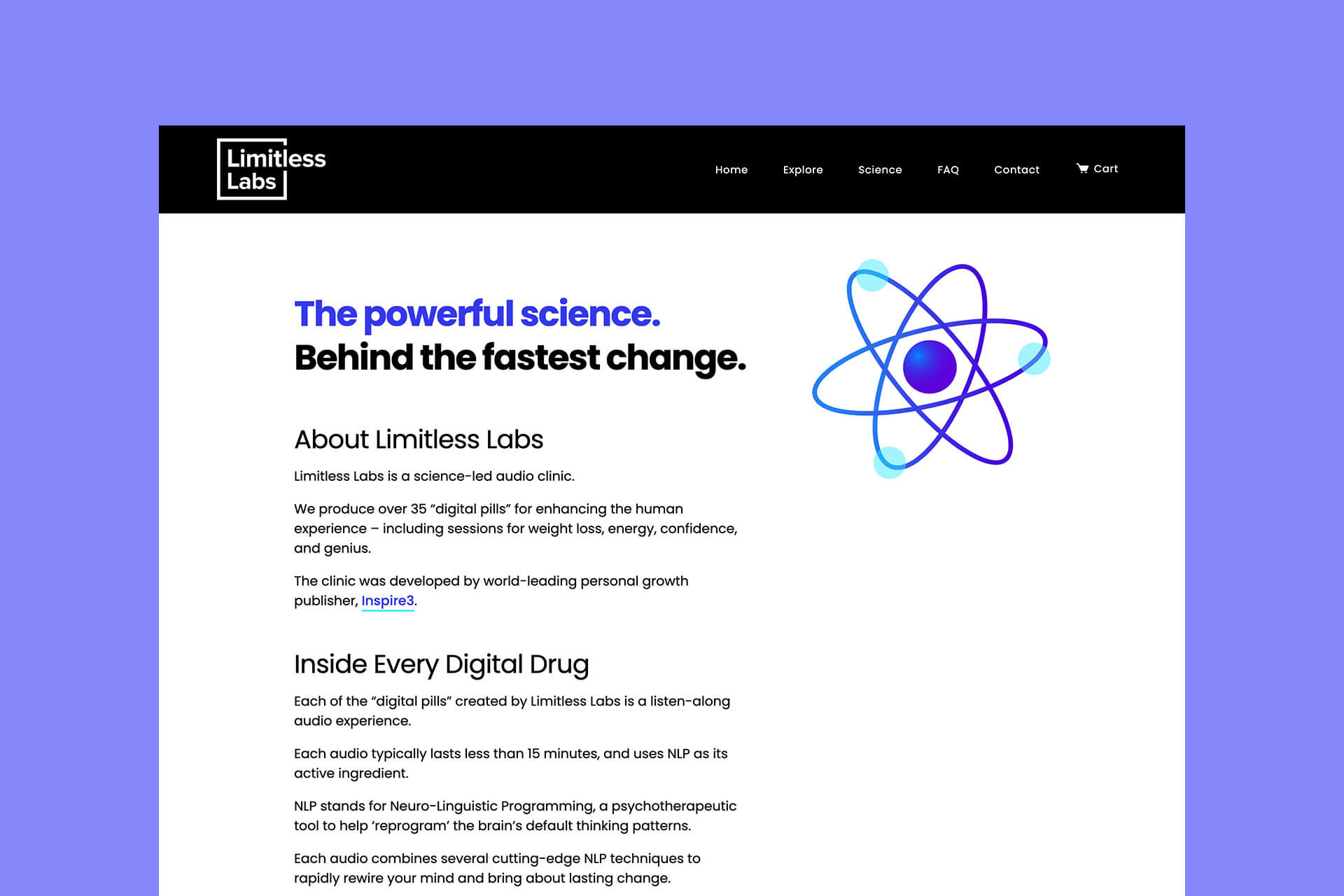 I created the
identity

,

packaging

,

front-end

UI/UX design.
Cross-browser responsive design including dark mode.
Adhering to the highest standards set by the W3C, with code and graphics optimized for efficient loading and rendering.
Role:
Packaging, Front-End Design and Code