Bike And Trike Shopping Simplified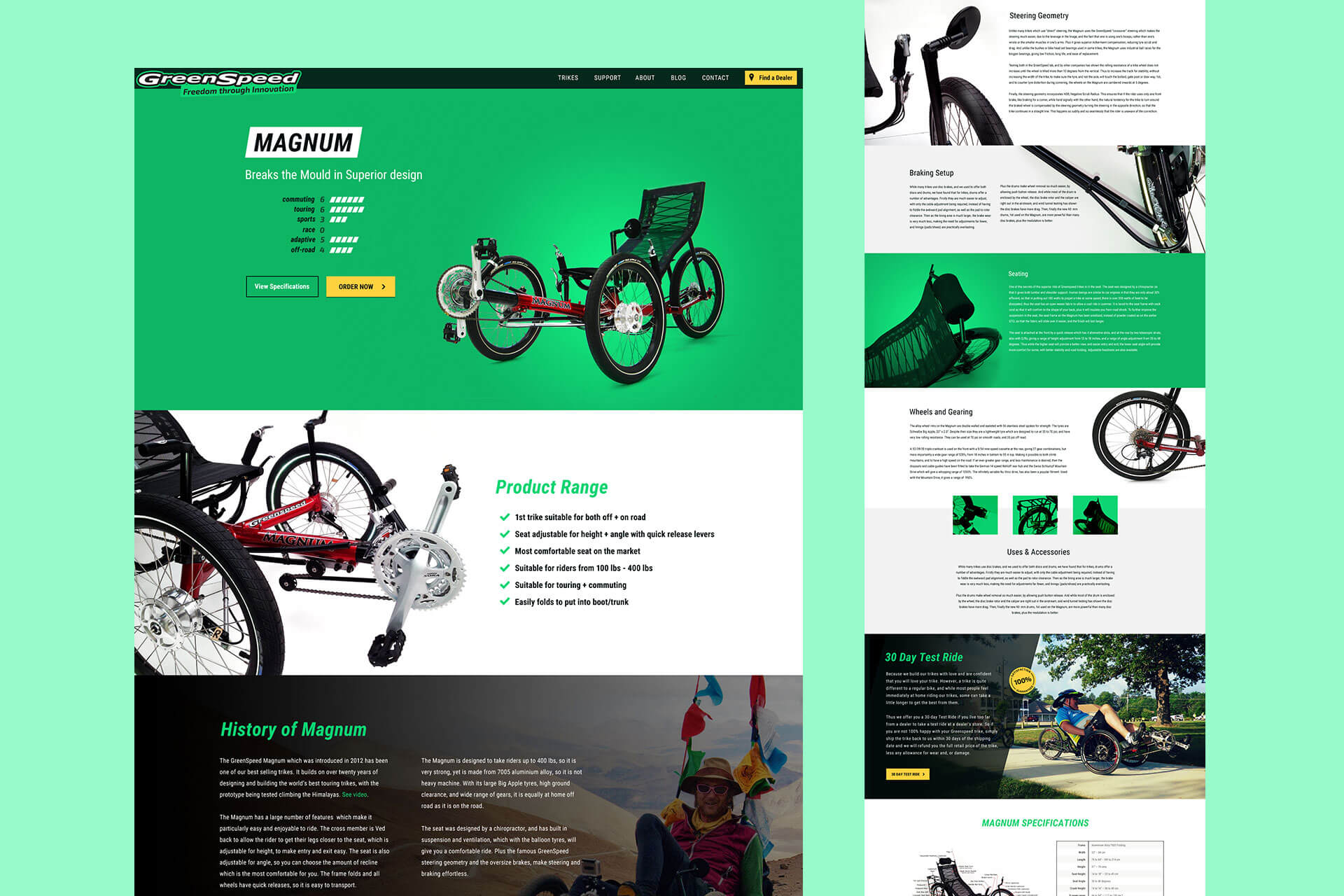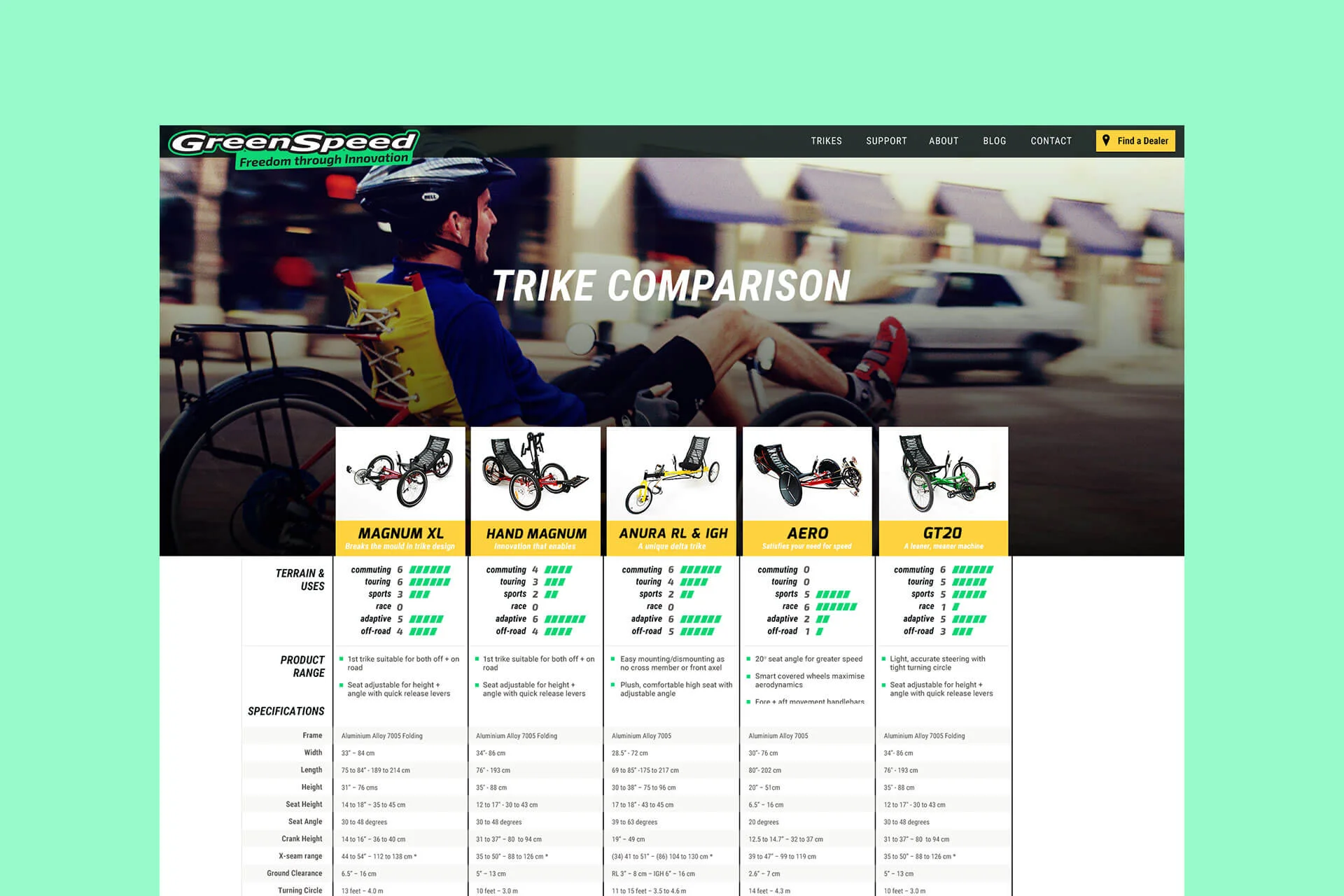 The client requested a design that had a
strong, sporty

aesthetic and conveyed a sense of athleticism and dynamic energy.

They wanted something that was bold and eye-catching, with a strong visual impact. That was achieved through typography, such as Robot Condensed and Exo, as well as the use of colors, including a rich emerald green and a bright yellow as an accent. These elements combined to create a cohesive and impactful design that met the client's desired aesthetic.
To complement the overall design and to reinforce the sporty and bold aesthetic desired by the client, the use of bold and striking icons and visual elements was incorporated.