Hosts over 200 self-hypnosis MP3 audios! Created by qualified hypnosis professionals. It can help make you more confident, help you to drop fears and phobias, help you to stop smoking – even help you to become better in business. It's your secret tool for achieving success.
I was commissioned to redesign their portal.
It was a table based fixed layout with images instead of background colors and no support for responsive design. I had to code from scratch.
Client wanted UI/UX uplift with a cross platform support.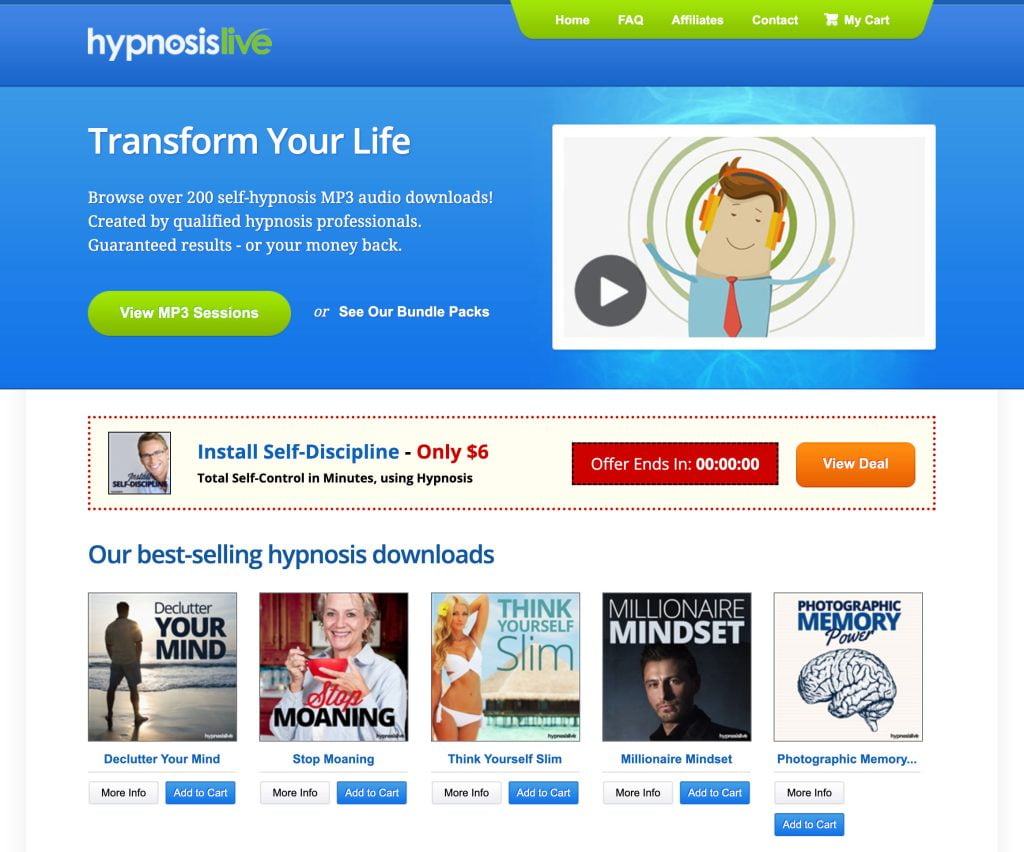 A new colour palette was designed by beginning with a deep blue as the new brand colour and adding shamrock green, yellow highlights, and various hues of grey.
To give a fresh look, rounded corners and contemporary shadows were used, accompanied by subtle animations.
The typography features a blend of Raleway and Roboto fonts, to meet the needs of headings, subheadings, product titles, and body text.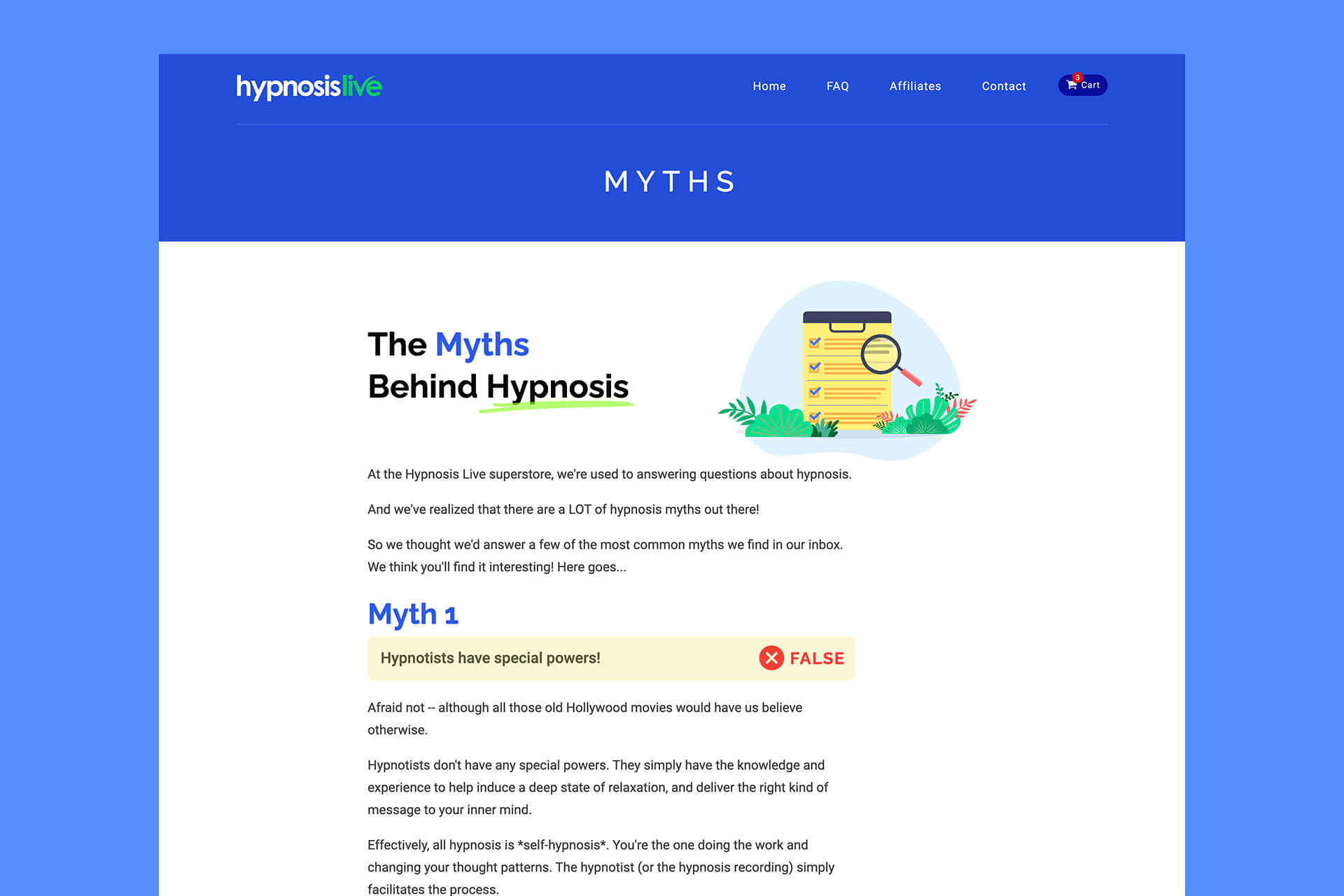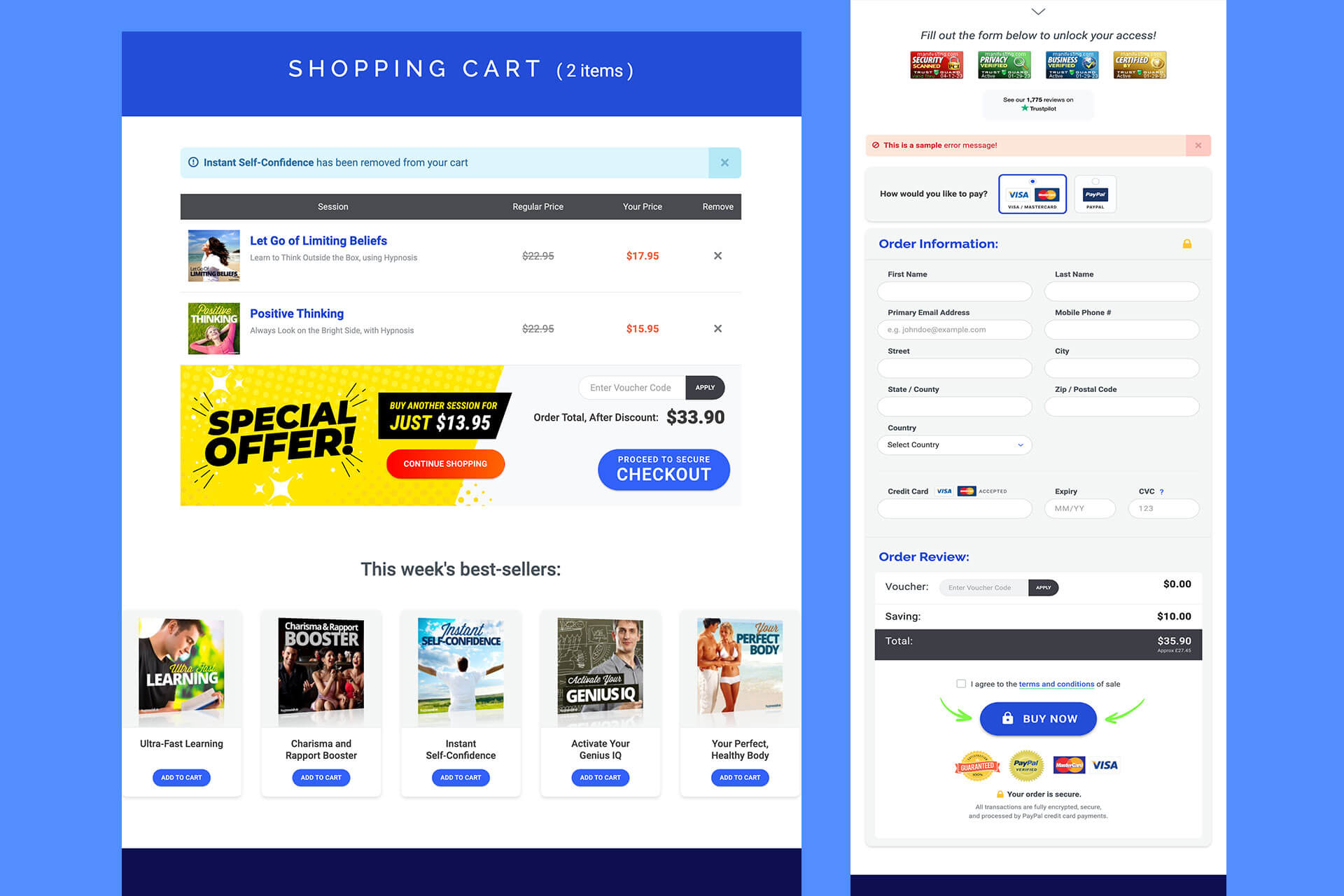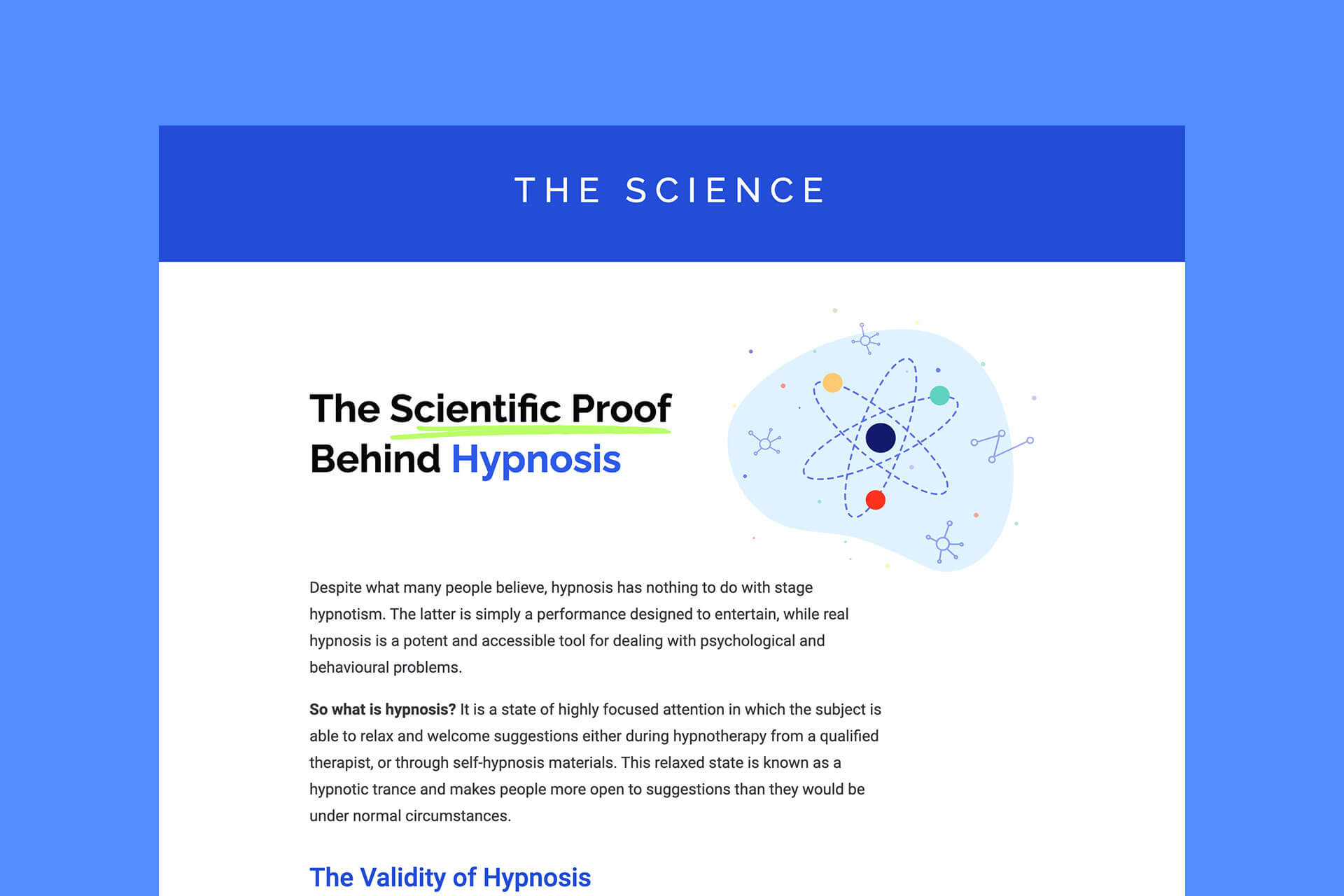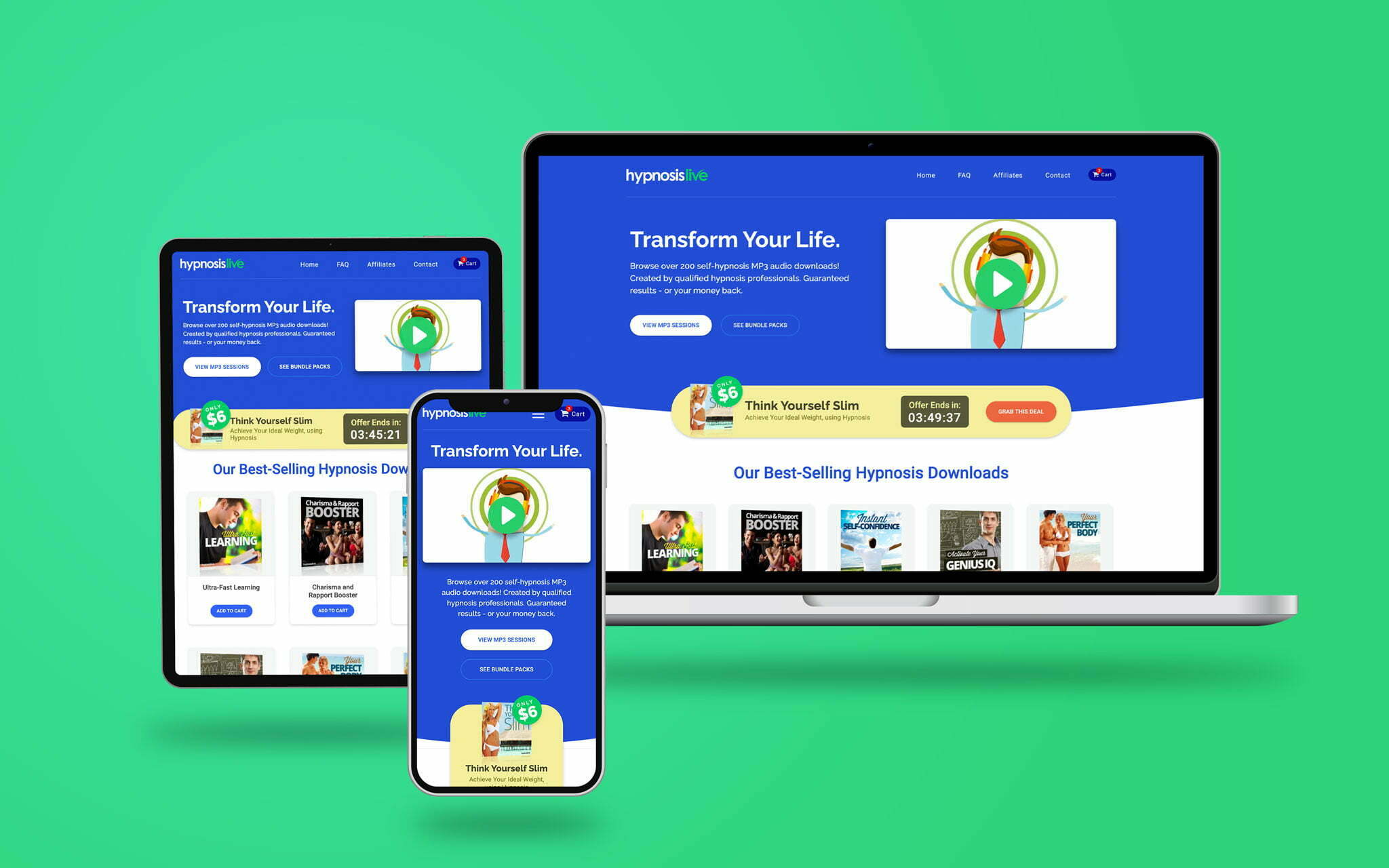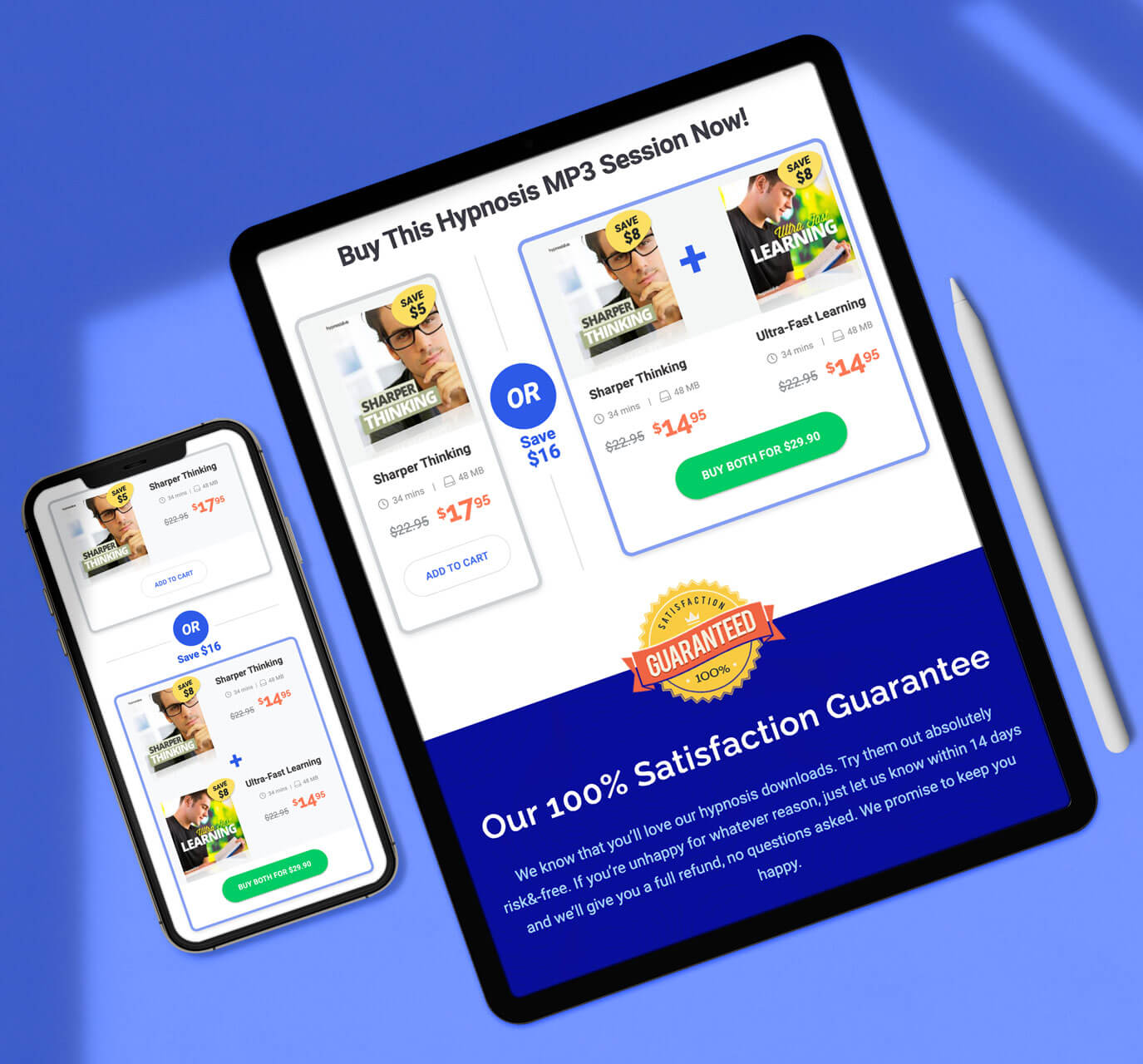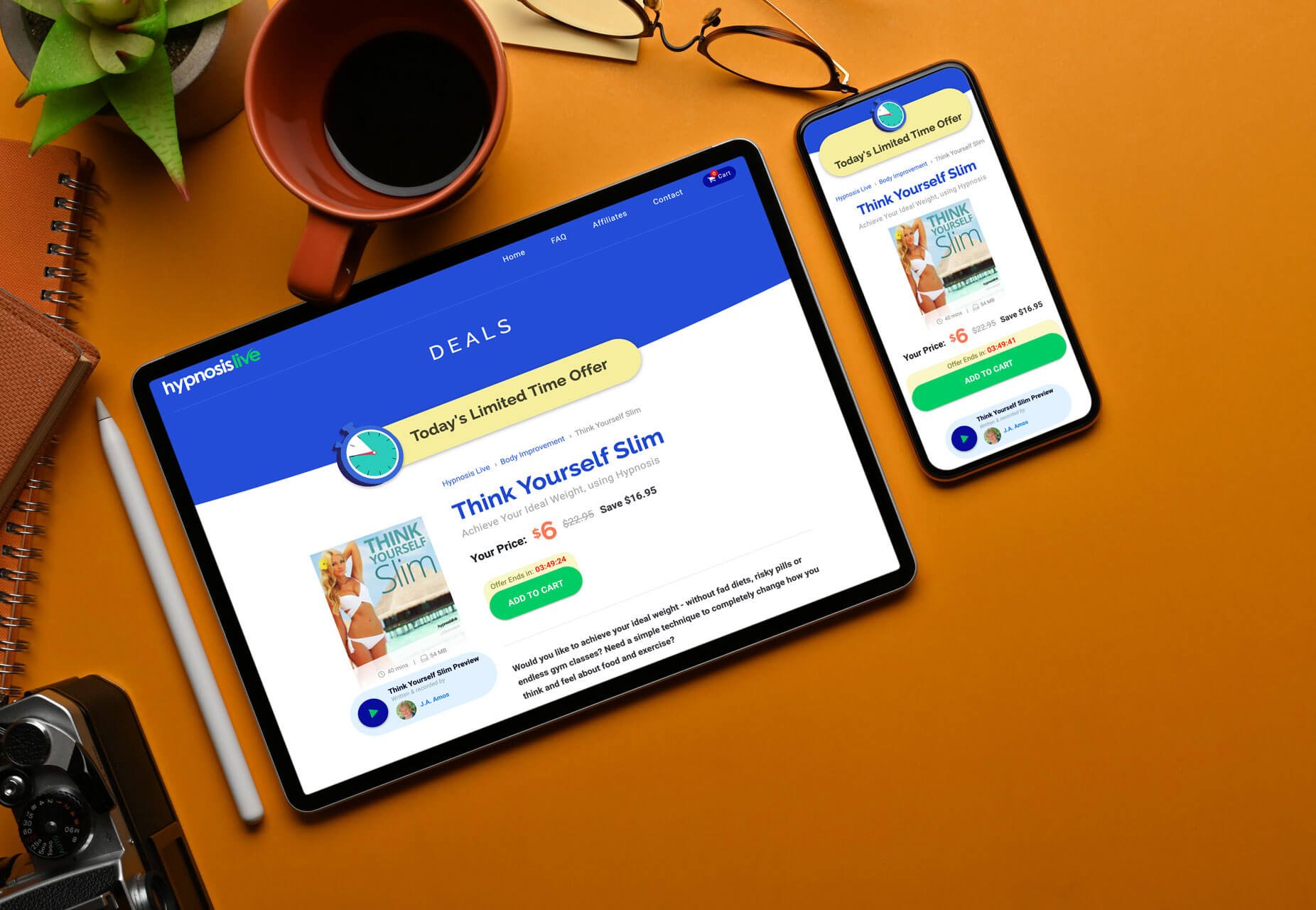 Role:
Front-End Design and Code