Rapid Hypnosis is a wide collection of hypnosis audios that help rocket your confidence, boost happiness, break free of stress, erase bad habits, become the very best version of you.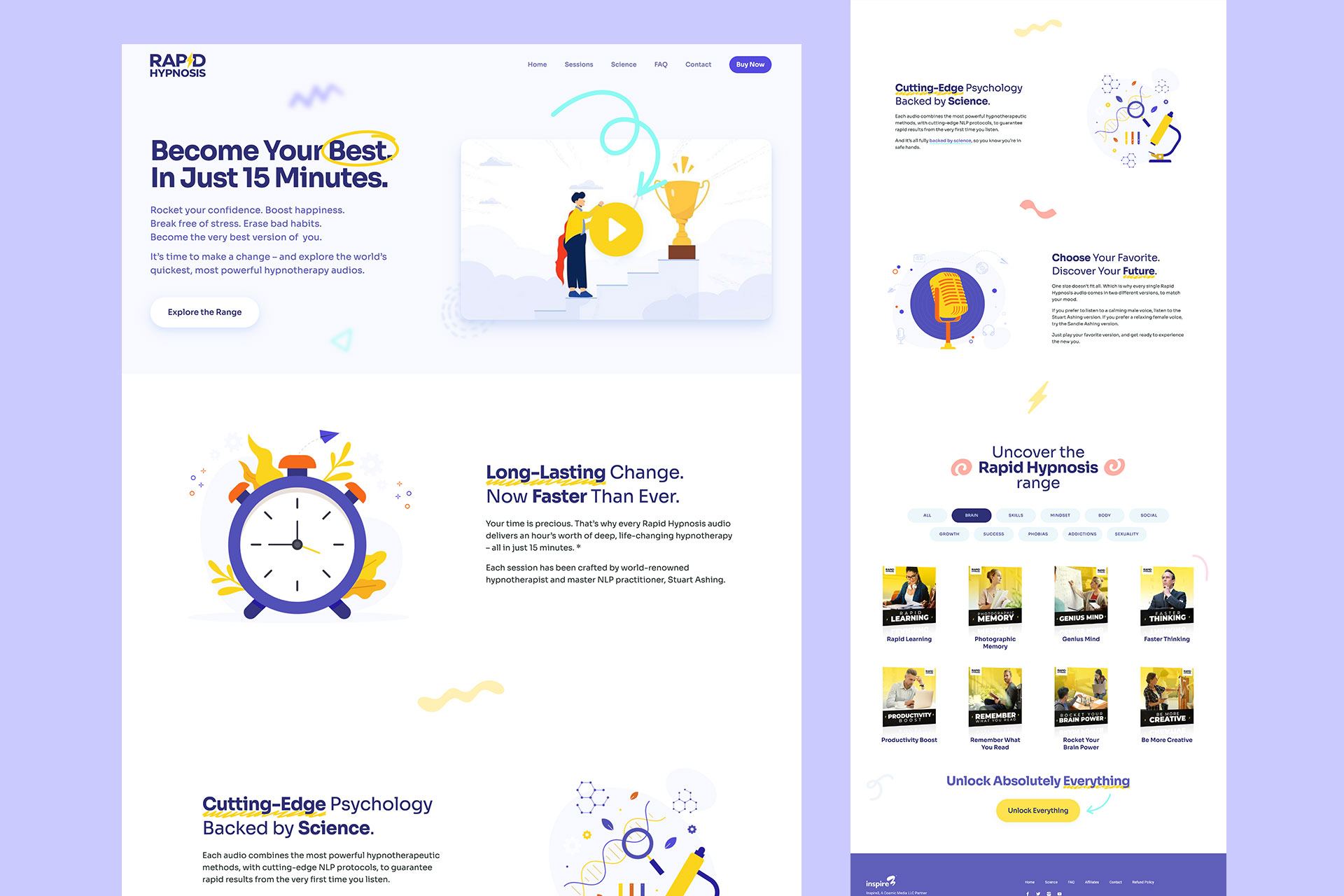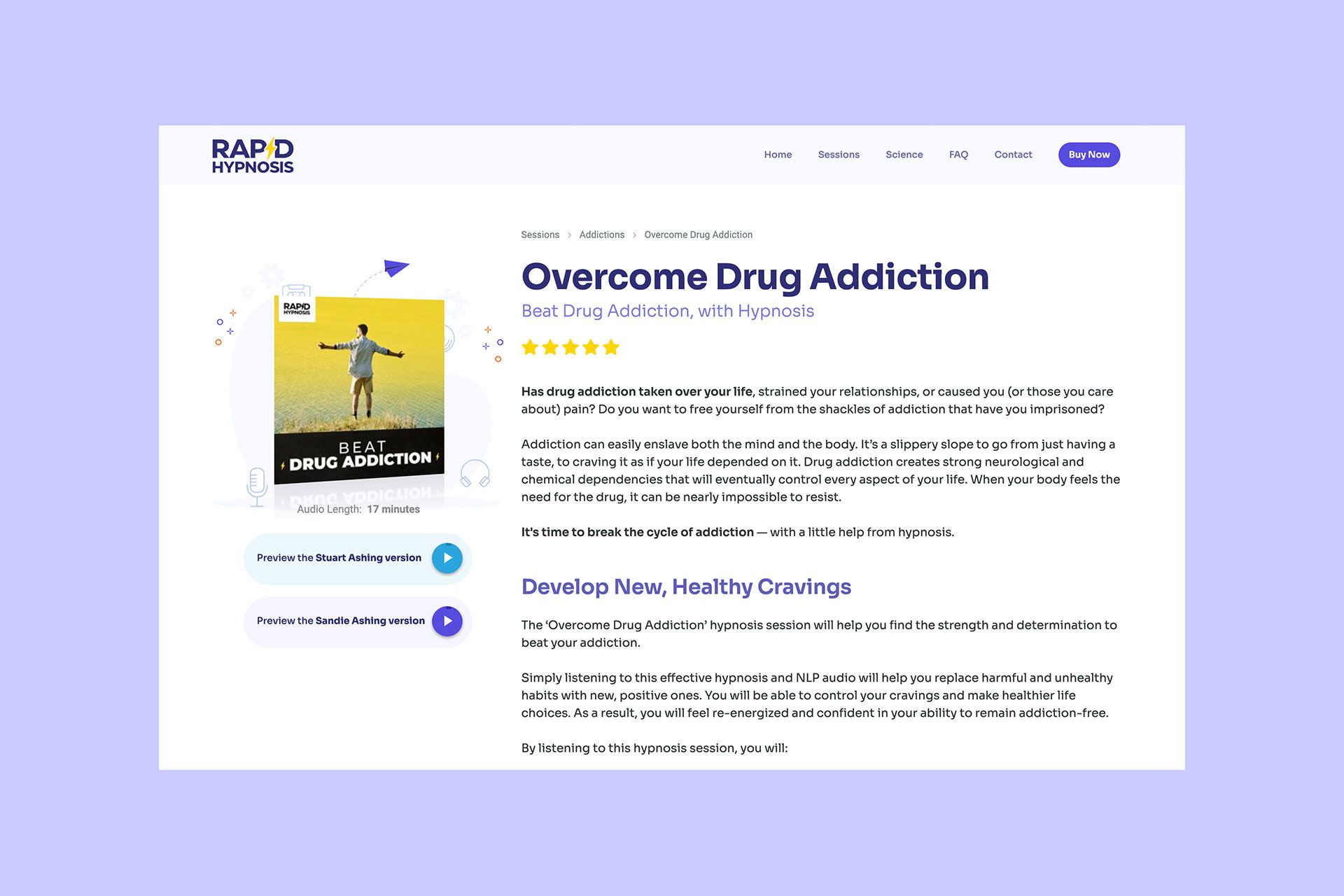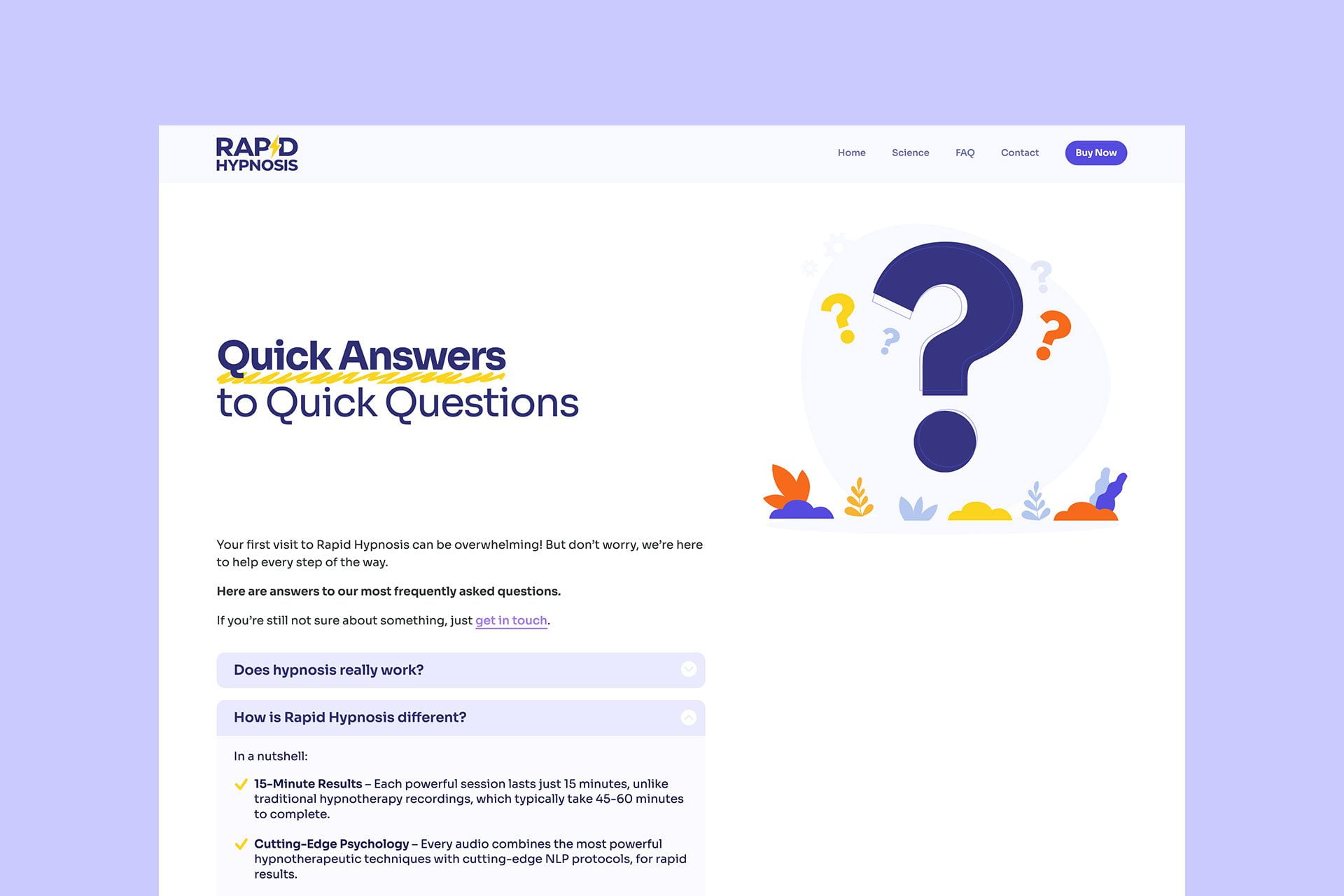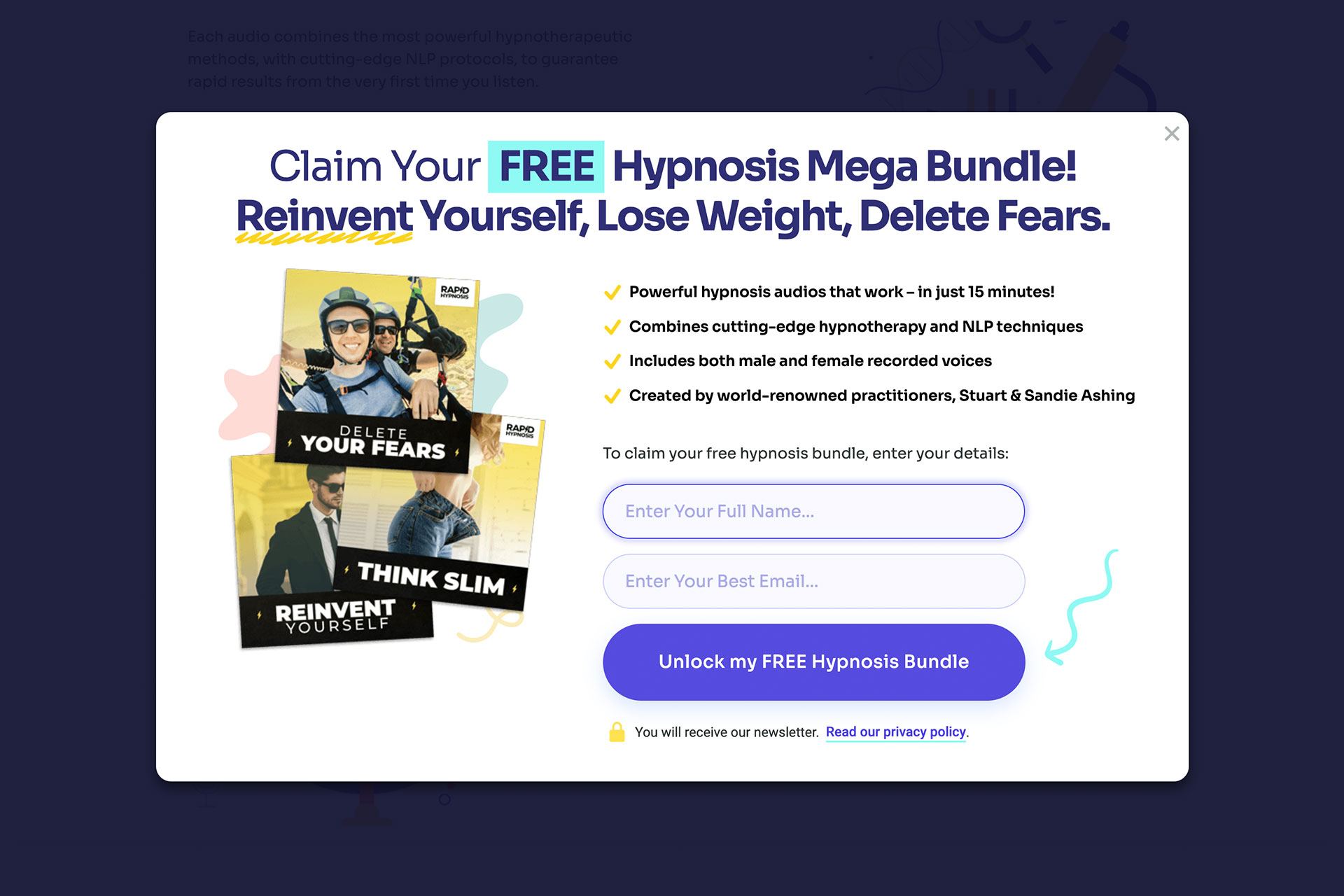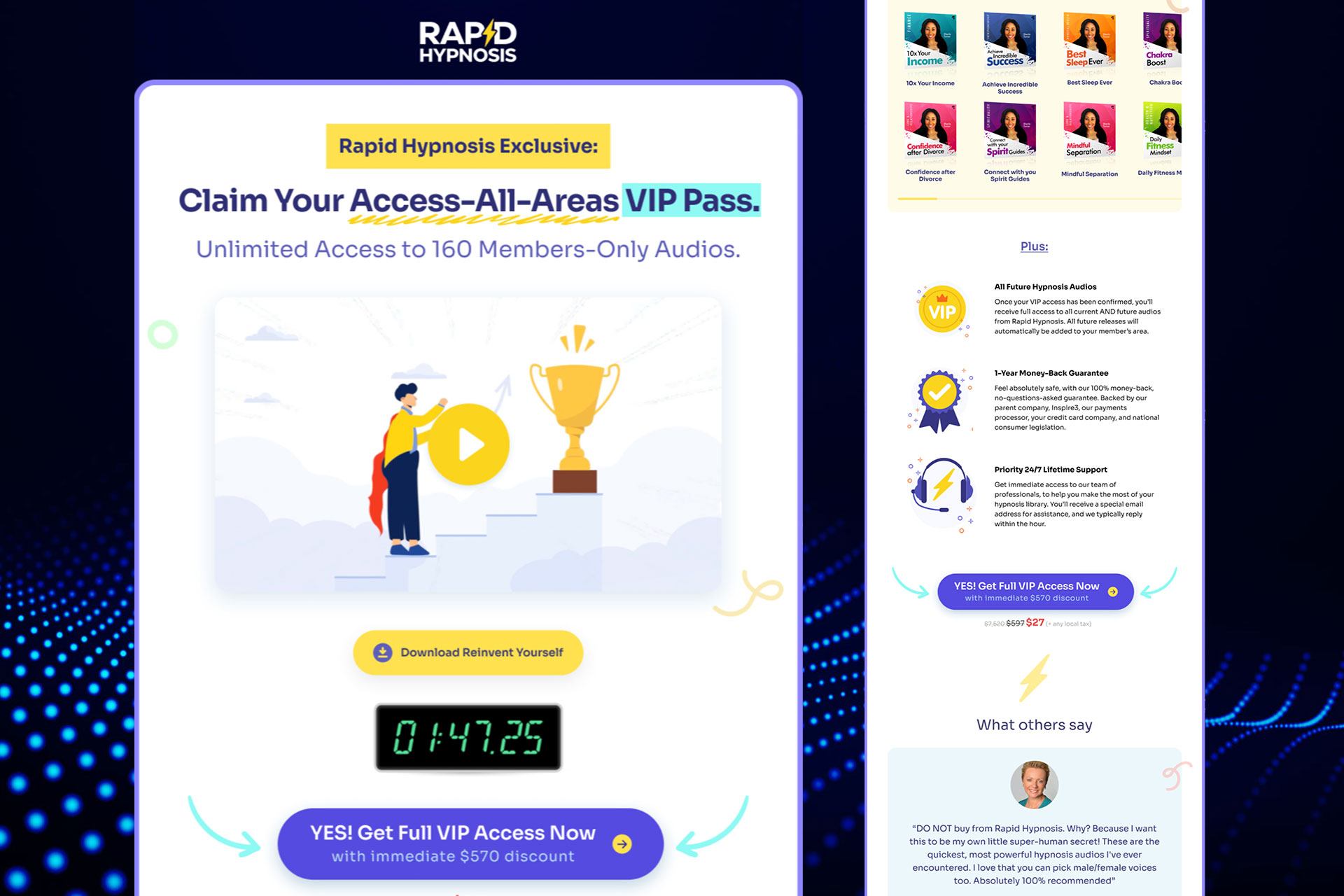 They claim 'Become Your Best in Just 15 Minutes'.
The client desired a design that was muted yet striking. We achieved this by using light-colored backgrounds and complementing it with darker vector elements, playful animated doodles, and gentle parallax animations for added effect.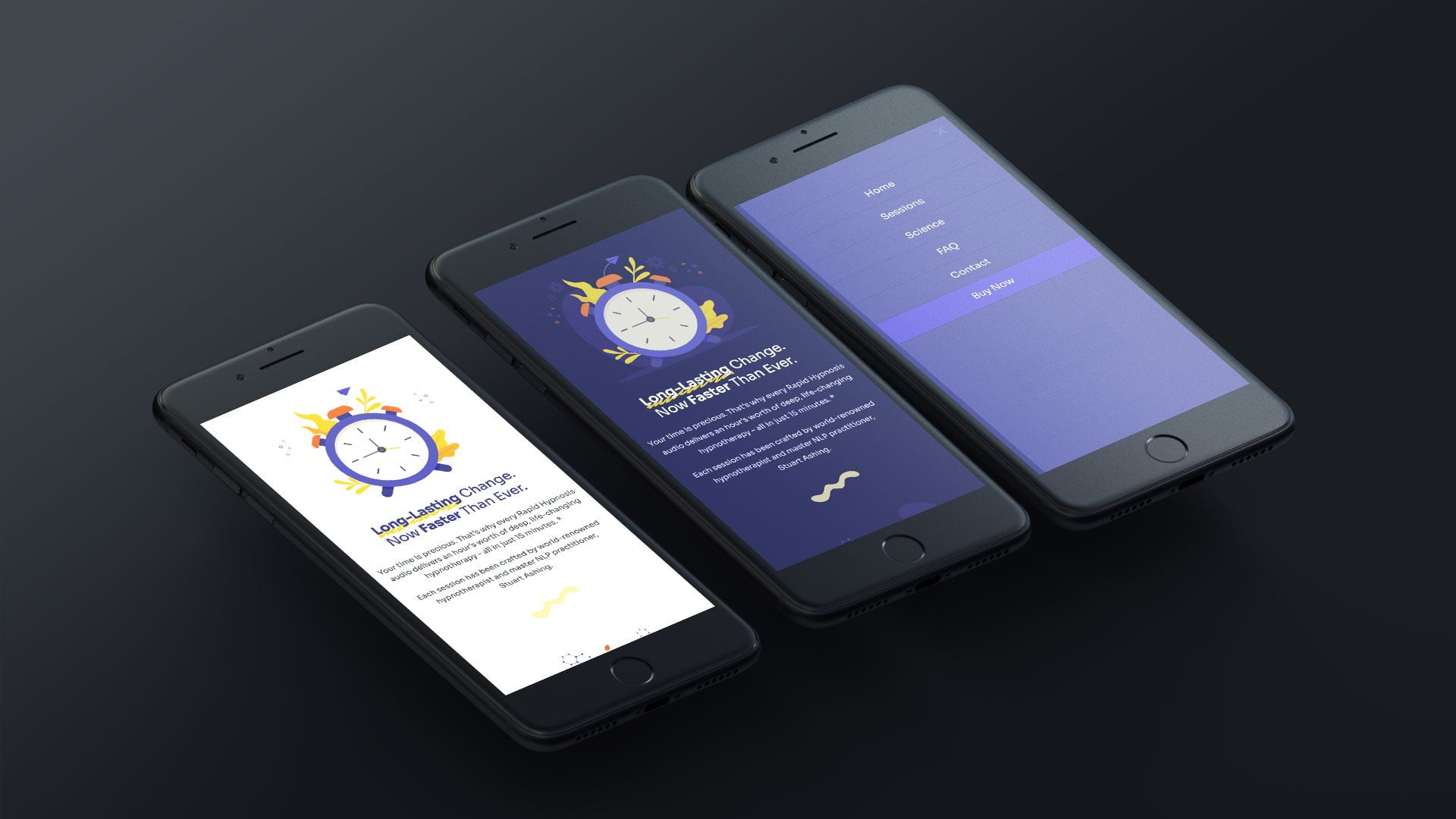 Cross-platform responsive design including dark mode.
Adhering to the highest standards set by the W3C, with code and graphics optimised for efficient loading and rendering.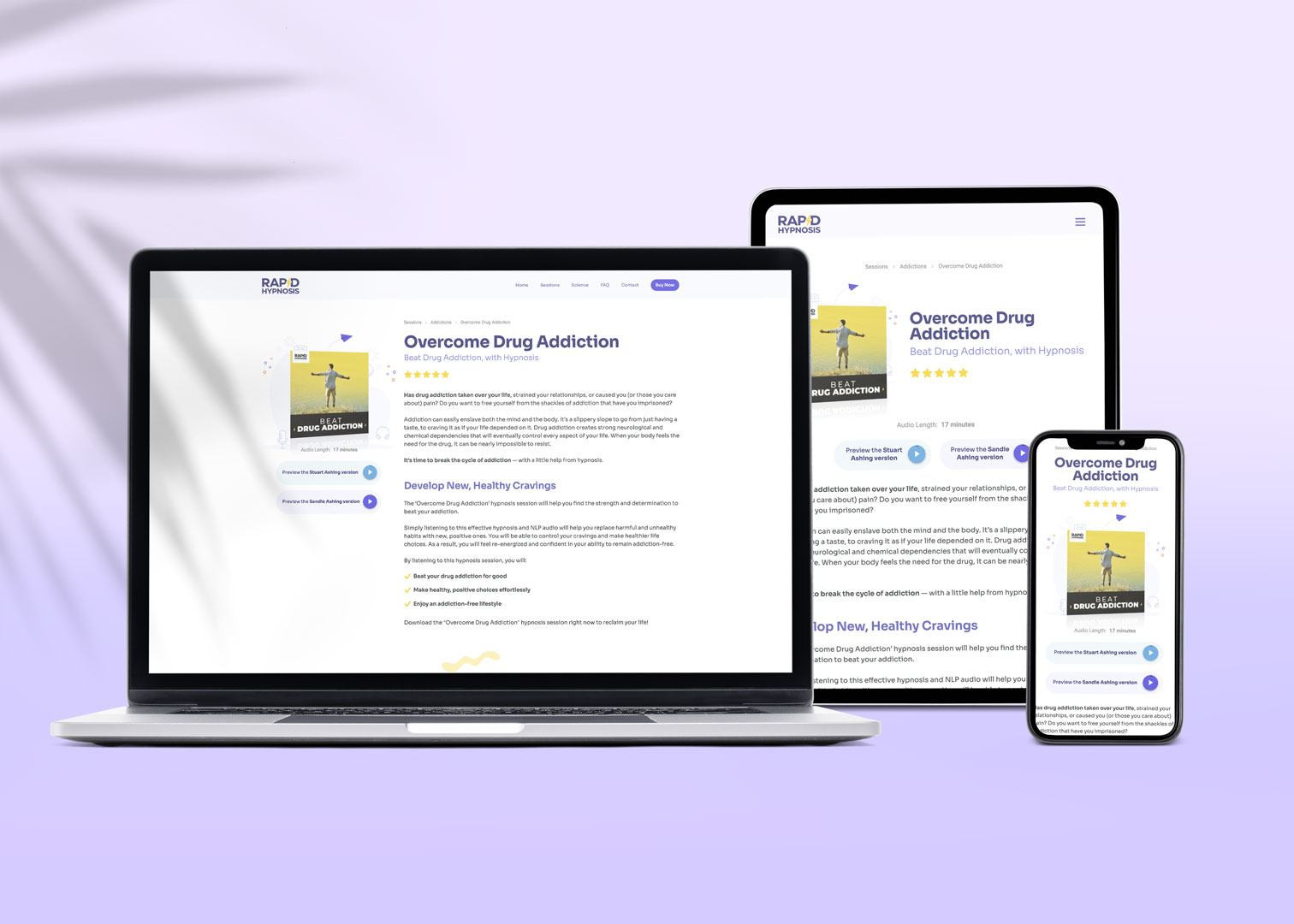 Role:
Packaging, Front-End Design and Code