A powerful meditation audio that works in just 12 minutes.
The client desired a long page that would capture the attention of their audience and entice them to explore their products further. They requested the incorporation of powerful imagery throughout the page, which would help to enhance the overall visual appeal and create a unique and memorable experience for their visitors.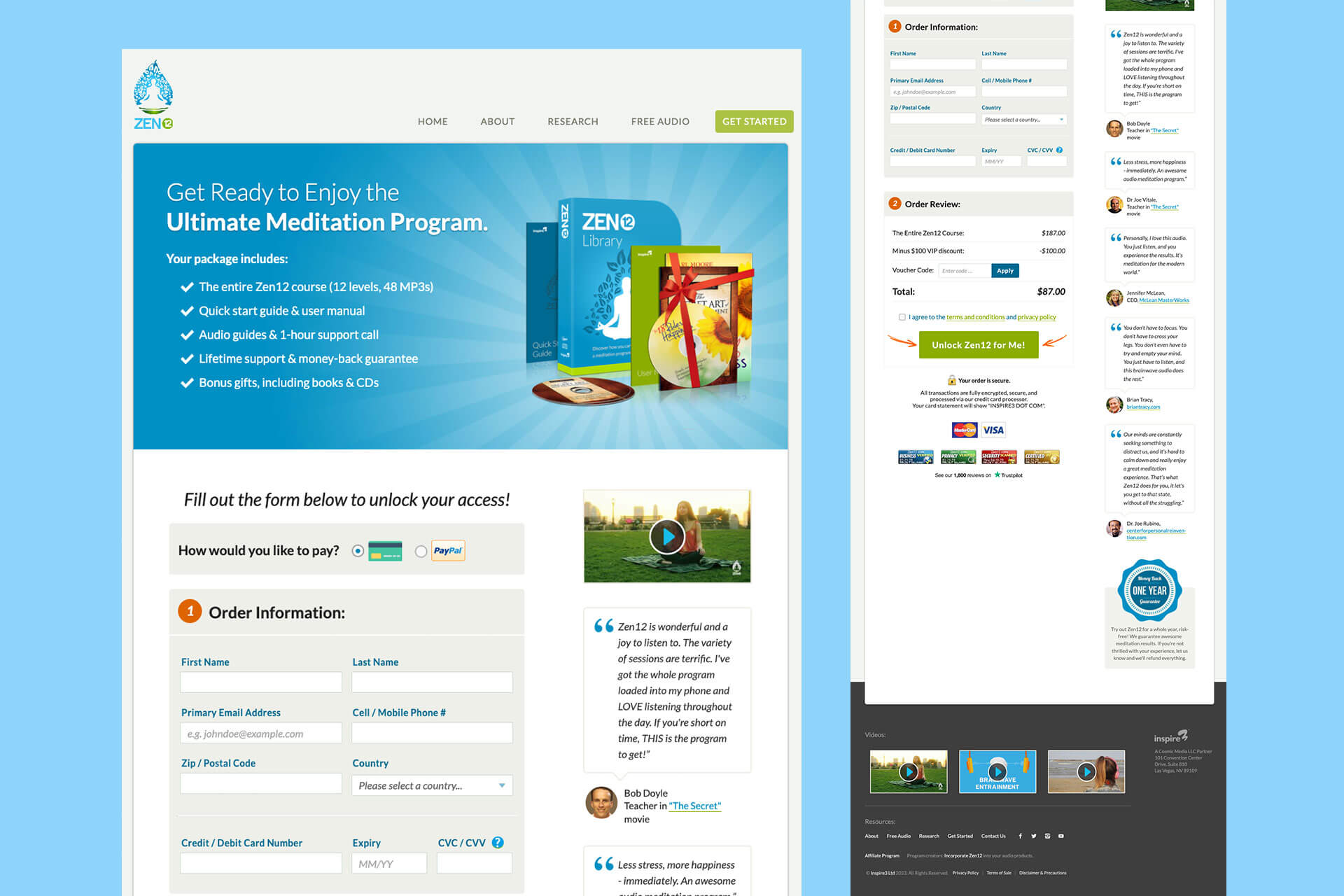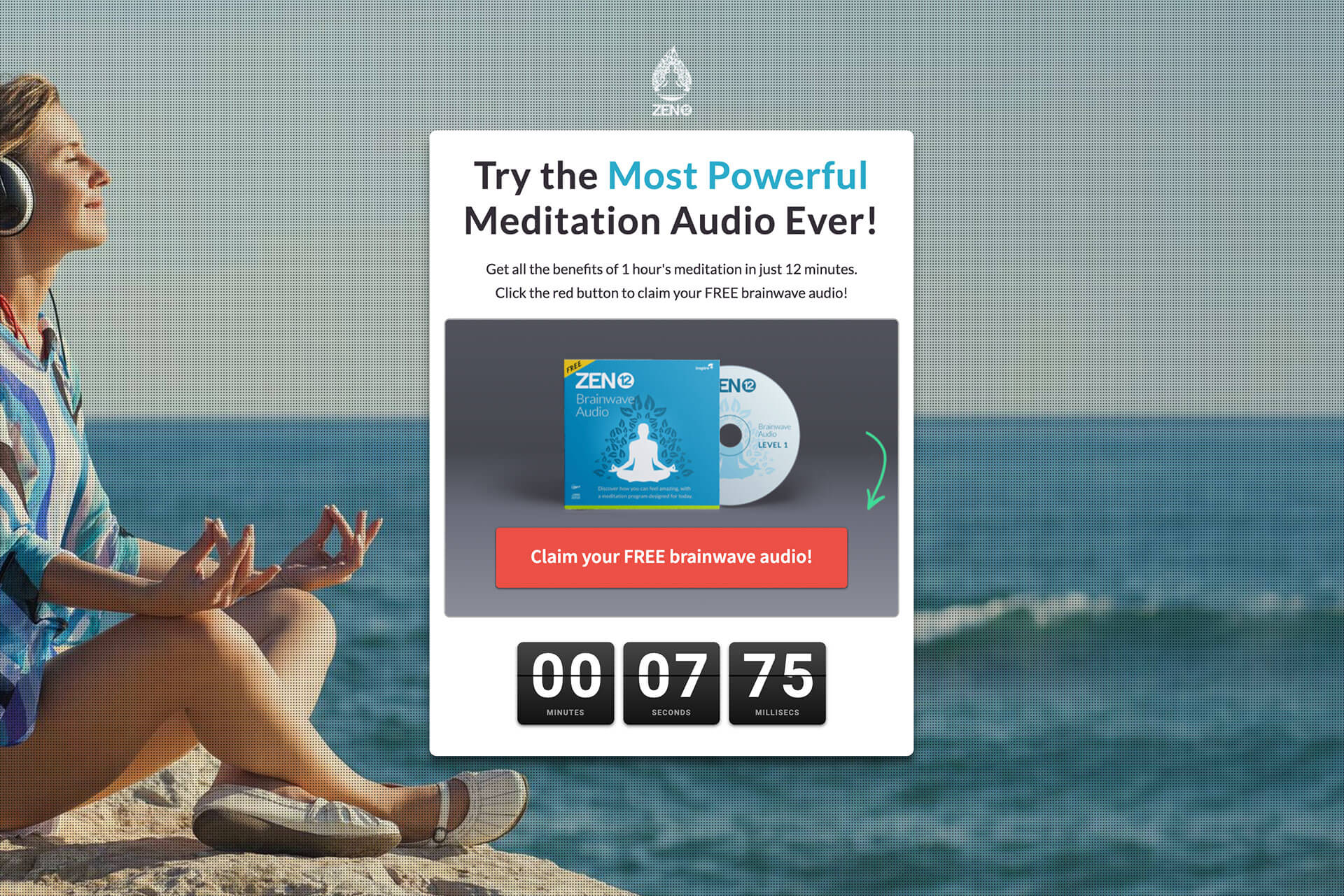 My goal was to create a visually impactful aesthetic that would capture the attention of viewers.
Client wanted a light color palette. I complemented that with powerful images, vectors, doodles. I also added subtle wow.js animations for an enhanced storytelling.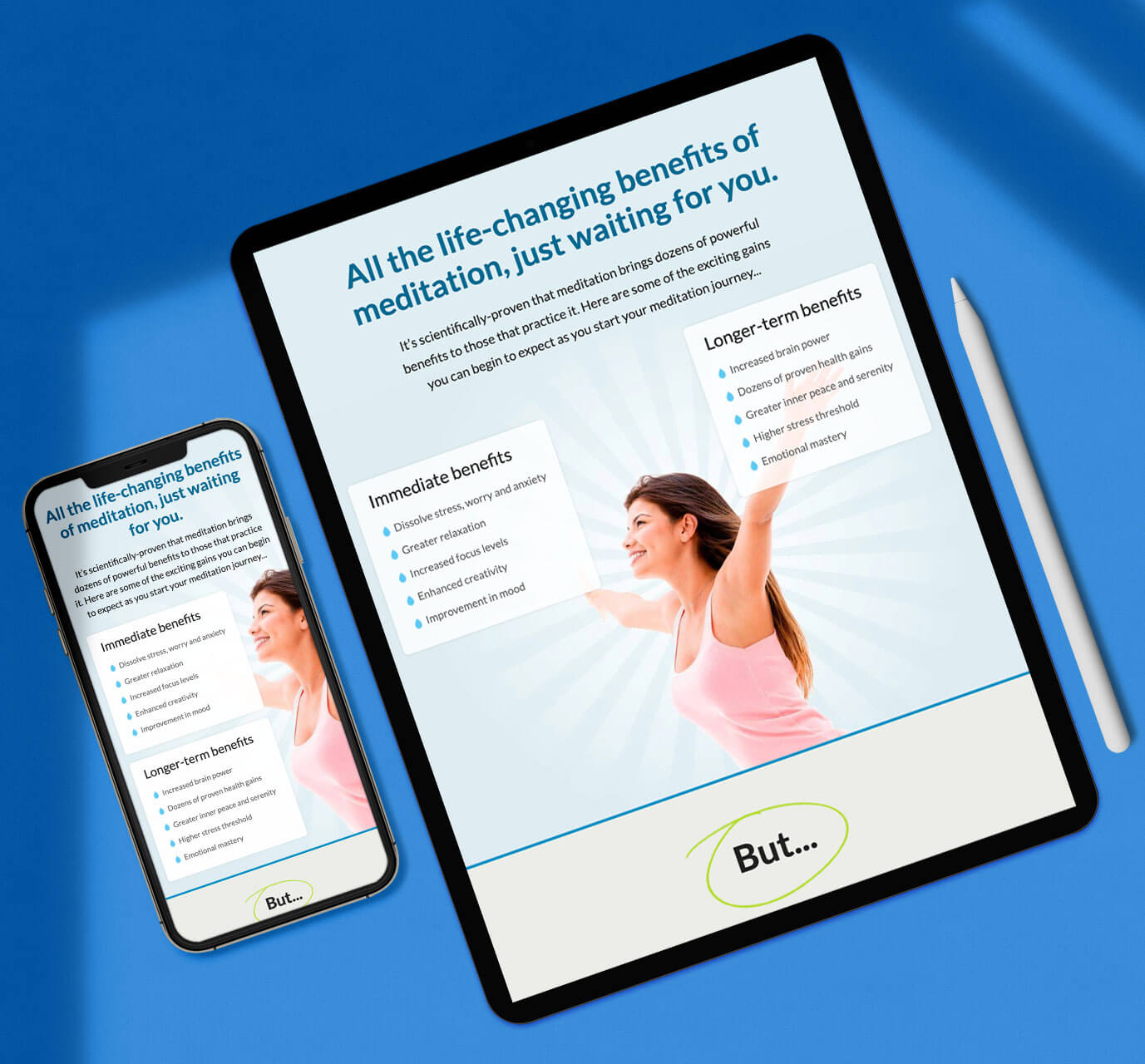 Role:
Packaging, Front-End Design and Code